LA TAQUERA
Argentine Polo Mallets

THE POLO MALLET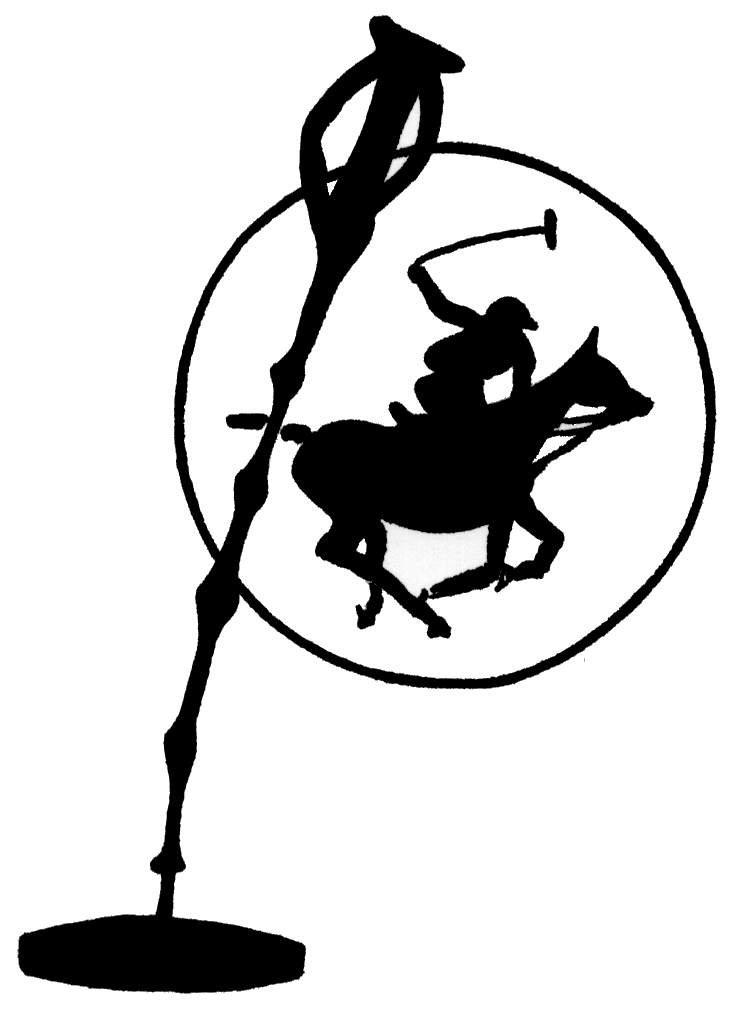 Polo is a sport that involves many elements - the horse, the rider, the team - but none so important as the mallet. This is the point where the ball takes flight and the grace of polo begins. Matsuo Basho told his students, "learn the rules well, and then forget them." The mallet is a stick, and you use it to hit the ball - but when you watch a high goal player, you can see the transformation in the hands of a professional. The mallet becomes more than a stick; it becomes his instrument. It's not the power; it's the finesse. The longer you play, the more you realize the importance of balance and timing. Across the polo fields of the world in an age of countless synthetic fibers, the finest players are still using traditional wooden polo mallets.

LA TAQUERA

La Taquera is based in Cordoba, Argentina. Founded by Eduardo Benavidez 35 years ago, we are a small business dedicated to making fine polo mallets. We use Malaysian Ratan Cane with a balanced Ash head to create sticks of exceptional balance and strength. We make polo mallets for professionals, women and beginners all over the world. Every player's needs are different, and we can help you to find a stick that will be right for you. The preference of most professionals is for a slightly stiff shaft, because this allows for better precision and handling of the ball. The distance that you hit the ball depends on your experience and timing, but also the weight of the head. Please review our mallet order sheet or send us an email if we can provide you with any further information on our polo mallets.

OFFICIAL SPONSOR

Lia Salvo is from Buenos Aires. She learned to play polo from her father when she was a little girl, and in 2009 at age 21 with 2 goals, she is well on her way to becoming one of the most exciting and promising women polo players in the world today. Lia uses polo sticks custom made for her by Eduardo Benavidez and sponsored by La Taqera. Eduardo first met Lia at Don Manuel Polo Club in Buenos Aires. She loves horses and polo, and is very charming as a person, but it was her rapid rate of improvement on the field which impressed Eduardo the most. Eduardo made the decision to support Lia and sponsor her sticks, because he recalled that when he was young, he always had to use his father's and his uncle's sticks that were too heavy. He knows that beginners need a stick that suits them, so they can play and improve to the best of their ability. This is why he decided to team up with Lia and to equip her with the finest sticks possible as she advances her polo career around the world. Lia Salvo is currently Jaeger-LeCoultre's Youngest Top Polo Player, and now she is La Taquera's young sponsored professional. We look forward to seeing great things from Lia. Lai Salvo - Women's Polo in Argentina

CUSTOM MALLETS

The secret to the polo mallet is in the motion. When you rest the handle on your thigh to locate the point of flex in the stick, this node or point of flexibility in the stick should be the same place as the center of mass, or balancing point, of the stick. When you watch an experienced player pick up a stick to test this action, he looks along its length to feel this motion. In the hands of a professional, the polo mallet is really an extension of his arm and his hand. It has to feel that way. We can ship your mallets anywhere in the world. Prices, Payment and Shipping information available upon request. We can supply bulk orders of over 100 sticks at discounted prices.

ORDERING

If you would like just a few mallets, then you can order with Paypal below. If you would like to place a big order, then email us and we will send you a quote for payment by bank transfer. We need your shipping address and phone number for quotes. We ship by DHL worldwide.
Any questions -- lataquera@argentinapolo.com
---

Webpage designed by Tom Claytor
www.argentinapolo.com