PAISANO POLO ACADEMY


Singapore, Asia
www.paisanopolo.com
---
LEARN TO PLAY POLO IN SINGAPORE
PAISANO POLO ACADEMY was founded by Ronnie Lim in Singapore in 2012. Ronnie's passion is polo, and he started the polo academy so that people in Asia could learn to play polo easily without all the hassle and expense of joining a polo club. He wants people to feel comfortable and come to learn the basics of polo, and then they can go to join a club later after they like the game and know how to play.
The club is named after the Argentine polo player Manuel Andrada - "El Paisano" - who was one of Argentina's most famous and colorful polo players. A paisano is a gaucho who lives in the pampa and
works with the horse. At first, Paisano Andrada was not allowed to play polo; his job was to train horses for the owners of the Curulaman Estancia in Coronel Suarez. Then one day, they needed a player, so he was allowed on the field with no stick and told to "just take the man." The first time they gave him a stick, he scored 12 goals. In 6 years, he went from from 0 to 9 goals in Argentina (and 10 goals in the rest of the world). He won the Argentine Open 6 times on 6 different teams. He was on the winning Argentine Polo team in the 1936 Olympics in Berlin, and at age 64, he was still playing off 4 goals.
Paisano Polo Academy welcomes you come and learn about polo. We have professional Argentine instructors who will introduce you to the game and teach you the skills necessary to play polo. All of our polo ponies are imported from Argentina, and these are highly trained horses that will help you feel comfortable as you start to learn. We can also help you arrange lo-goal tournaments at other clubs in Asia as you progress and are ready to play. If are based in Singapore or Hong Kong, and if you have ever thought of trying polo, then now is your time to start. We look forward to hearing from you.
Email Paisano Polo Academy in Singapore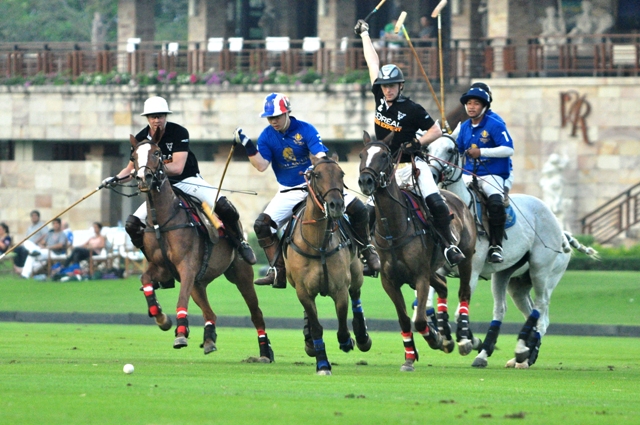 Paisano Stables -- Polo Action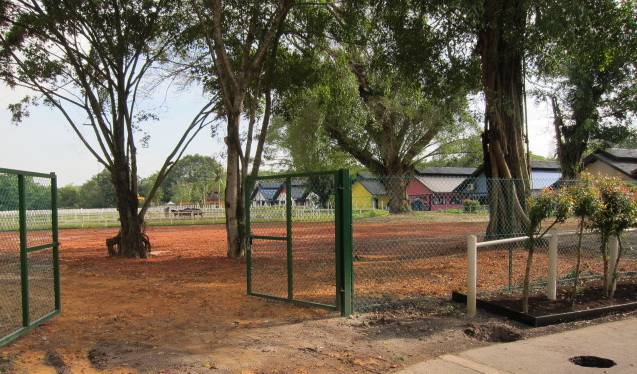 Polo Field -- Paisano Cafe (under construction)
BUYING POLO HORSES
If you are interested in buying polo horses in Asia, then you can come to Paisano Polo Academy in Singapore and talk to Ronnie. He can connect you with the breeders in Argentina, or perhaps, you can buy horses that are at the Paisano Polo Academy in Singapore. The Argentine polo horse is the finest horse in the world for polo, because it is fast, turns quickly, and can stop quickly. The skills necessary to ride a polo horse are different from a show jumping or dressage horse, and also the polo horse is stronger and less prone to injury.
POLO LINKS
Polo Red Book (beginner's guide)
Paisano Polo Club in Argentina
Siam Polo News (polo in Asia)
Singapore Polo Club
Polo Equipment
PRICES
Here we list some prices for you to plan for your trip to Singapore. If you have any questions, please do not hesitate to ask us. We look forward to meeting you. -- Ronnie Lim

S$ - Lesson on wooden horse
S$ - Stick & Ball with horse
S$ - Instructor Fee
S$ - Chukka Fee
S$ - Join Paisano Polo Academy
LOCATION OF THE CLUB
PAISANO NEWS

Ronnie Lim scores 5 goals for Paisano in Ambassador Cup -- Canchi Andrada & Ronnie lead Black Dog to first victory in 2012


Webpage designed by Tom Claytor
www.argentinapolo.com